Seasonal Cuisine
SAKAYA Cuisine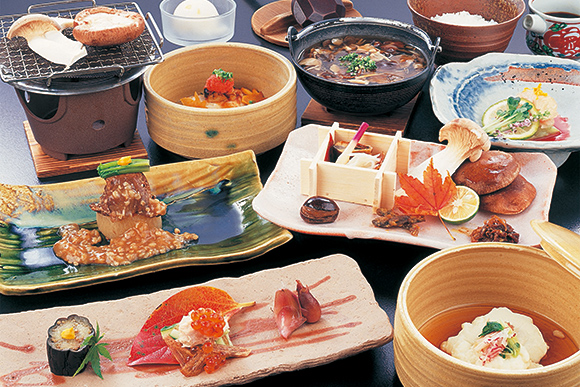 At SAKAYA, we strive to serve dishes which make the most of local ingredients.
Here in Nozawa onsen, we are surrounded by food of the mountains, such as wild vegetables and mushrooms, as well as fresh local vegetables grown in rich nature.
SAKAYA's style is creative Japanese cuisine of Nagano-Niigata region, which makes the best use of ingredients, and bursting with strong flavor created by fertile soil. Seasonal ingredients, served in powerful and delicate bowls, are vibrant to the eyes, and we have brought together courses that will leave an impression, whether they are seen or eaten.